Tradition in Plush Dolls and Promotional in Plush
La Cueva Del Peluche was born as a result of the interest in investing in an enterprise that contributes to the development of the region, generating at the same time new employments necessary for the community..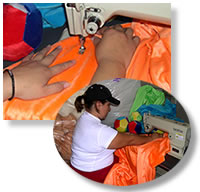 After analyzing several business alternatives, we were able to find out that the plush toy market represents a very important source, since there are not many competitors, resulting into a very interesting option with a very interesting possibilities, it was then when we decided to invest into the manufacturing and commercialization of plush toys and teddy bears, since then we have had gratifying results and by this result we decided to double our efforts in order to reach a solid position in the market of our brand La Cueva Del Peluche and the sub brands that we are about to launch into the market, this will turn our product into a valuable toy with it's own personality, designated to satisfy the national and international market.
---
At the beginning, just like any other brand, we had many difficulties and little by little we were able to overcome all this problems, achieving a growing acceptance from our final consumers: The children's, adults, wholesalers and retailers, thanks to our compromise of full quality control trough all the process, guarantying a safe, long lasting and pretty toy..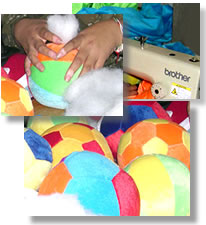 Now days, we have all the necessary infrastructure to attend any order, this infrastructure includes our manufacturing shops in this shops we sew, stuff, close and ship all the product, we also have a warehouse for our raw material and our finished product. Constantly we design, develop and try to optimize our product trough the production process, we are also expanding more and more styles into our catalogue and at the same time we are also improving our delivery deadlines..
Since the beginning of our operation, we have being paying a close attention on the selection of all our raw materials; this includes the exterior, stuffing and packaging of our product and by doing this long process we are able to guarantee our clients a high quality product, long lasting and totally safe, since all of our products are safe and guaranteed to be free of any toxic..
We are a socially committed Enterprise.
If you are interested in distributing the La Cueva del Peluche plush toys, we are interested too, please click here..